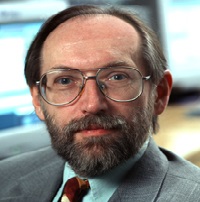 Life Fellow, IEEE
Prof. Witold Pedrycz, University of Alberta, Canada
Speech Title: Federated Learning with the Concepts and Algorithms of Granular Computing (Click for abstract)
Witold Pedrycz (Life Fellow, IEEE) received the M.Sc., Ph.D., and D.Sci. degrees from the Silesian University of Technology, Gliwice, Poland. He is currently a Professor and a Canada Research Chair (CRC) in computational intelligence with the Department of Electrical and Computer Engineering, University of Alberta, Edmonton, AB, Canada. He is also with the Polish Academy of Sciences, Systems Research Institute, Warsaw, Poland. He has published numerous articles in these areas. He is also the author of 15 research monographs. His research interests include computational intelligence, fuzzy modeling, knowledge discovery, data mining, and fuzzy control, including fuzzy controllers, pattern recognition, knowledge-based neural networks, granular and relational computing, and software engineering. He has been a member of numerous program committees of IEEE conferences in the area of fuzzy sets and neurocomputing. He is also the Editor-in-Chief of Information Sciences (Elsevier), WIREs Data Mining and Knowledge Discovery (Wiley), and the International Journal of Granular Computing (Springer). He served as the Editor-in-Chief for the IEEE Transactions on Systems Man and Cybernetics—Part A and the President of IFSA. He also serves on the Advisory Board for the IEEE Transactions on Fuzzy Systems.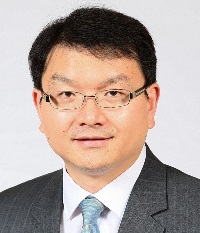 Fellow of IEEE
Prof. Yang Yang, ShanghaiTech University, China
Speech Title: Network AI for Everyone-Centric Customized Services in 6G (Click for abstract)
Dr. Yang Yang is currently a full professor at ShanghaiTech University, China, serving as the Director of Shanghai Institute of Fog Computing Technology (SHIFT) and Master of Kedao College. He is also an adjunct professor with the Department of Broadband Communication at Peng Cheng Laboratory, China. Before joining ShanghaiTech University, he has held faculty positions at the Chinese University of Hong Kong, Brunel University (UK), University College London (UCL, UK), and SIMIT, CAS (China). Yang's current research interests include multi-tier computing networks, wireless sensor networks, IoT applications, and advanced testbeds and experiments. He has published more than 300 papers and filed more than 80 technical patents in these research areas. Yang is a Fellow of the IEEE.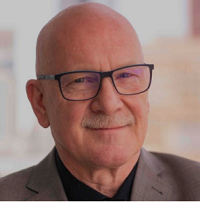 Prof. Günther Ruhe, University of Calgary, Canada
Guenther Ruhe is the Industrial Research Chair in Software Engineering at the University of Calgary, a joint position between the Department of Computer Science and the Department of Electrical and Software Engineering. Before coming to Calgary, he was deputy director of the Fraunhofer Institute for Experimental Software Engineering Fh IESE, Germany. Since 2016, he has served as the Editor in Chief of the journal of Information and Software Technology, published by Elsevier. His main research interests are in the areas of Product Release Planning, Software Project Management, Decision Support, Open Innovation, Data Analytics, Empirical Software Engineering as well as Search-based Software Engineering. He is a Senior Member of IEEE and a member of the ACM. Dr. Ruhe is the Founder and CEO of Expert Decisions Inc., a University of Calgary spin-off company.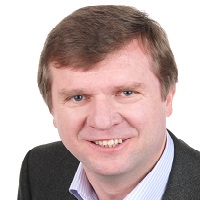 Prof. Sergei Gorlatch, University of Münster, Germany
Speech Title: Distributed Software Applications Based on Mobile Cloud and Software-Defined Networks (Click for abstract)
Sergei Gorlatch is Full Professor of Computer Science at the University of Muenster (Germany) since 2003. Earlier he was Associate Professor at the Technical University of Berlin, Assistant Professor at the University of Passau, and Humboldt Research Fellow at the Technical University of Munich, all in Germany. Prof. Gorlatch has more than 200 peer-reviewed publications in renowned international books, journals and conferences. He was principal investigator in several international research and development projects in the field of software for parallel, distributed, Grid and Cloud systems and networking, funded by the European Community and by German national bodies.