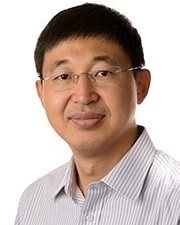 ARC Future Fellow, IEEE Fellow
Prof. Yonghui Li, the University of Sydney, Australia
Speech Title: 5G IoT Networks (Click for abstract)
Yonghui Li is a Professor and Director of Wireless Engineering Laboratory, in School of Electrical and Information Engineering, the University of Sydney. He is the recipient of the prestigious Australian Research Council (ARC) Queen Elizabeth II Fellowship in 2008 and ARC Future Fellowship in 2012. His current research interests are in the area of wireless communications, Internet of Things, Wireless networks, 5G and wireless AI. He participated in $500million Australian national Smart Grid Smart City project, the world first large-scale demonstration project. He has published more than 300 papers in IEEE journals and conferences. Several of his journal papers have been included in ESI highly cited papers. According to google scholar, his research works have been cited more than 12000 times. He is now an editor for IEEE Transactions on Communications, and IEEE Transactions on Vehicular Technology. He also served as a guest editor for several special issues of IEEE journals, such as IEEE JSAC special issue on Millimeter Wave Communications, IEEE Communications Magazine on Wireless AI, IEEE IoT Journal, IEEE Transactions on Industrial Informatics, IEEE Access. He received several best paper awards from IEEE International Conference on Communications (ICC) 2014, IEEE PIMRC 2017 and IEEE Wireless Days Conferences (WD) 2014.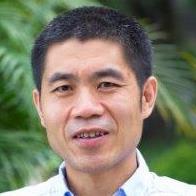 IEEE Fellow
Prof. Qingfu Zhang, City University of Hong Kong, Hong Kong
Qingfu Zhang is a Professor at the Department of Computer Science, City University of Hong Kong. His main research interests include evolutionary computation, optimization, neural networks, data analysis, and their applications. His MOEA/D has been one of most researched and used multiobjective evolutionary algorithmic framework. He is currently leading the Metaheuristic Optimization Research Group in City University of Hong Kong. Professor Zhang is an Associate Editor of the IEEE Transactions on Evolutionary Computation and the IEEE Transactions Cybernetics. He was awarded the 2010 IEEE Transactions on Evolutionary Computation Outstanding Paper Award. He is on the list of the Thomson Reuters 2016 highly cited researchers in computer science. He is a fellow of IEEE.